Recoil
---
Wedding Interrupted by Hateful Rant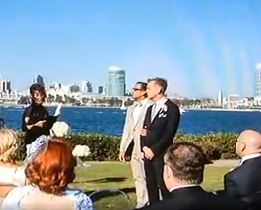 A gay couple is sharing their story about a dream wedding day that took a hateful tum in Coronado. From the smiles in the photos, you can see the joy of their wedding day. By the end of the wedding, that joy turned into frustration. Arizonans Oscar De Las Salas and Gary Jackson - frequent visitors to San Diego - picked Coronado's Centennial Park for their Aug. 17 wedding. Some 30 guests from across the country flew in, including an Arizona congresswoman.
Where do candidates for governor stand on gay marriage?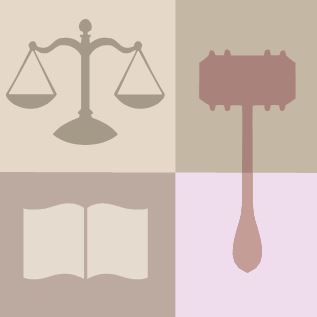 Andrea Hiland of the Arizona Republic asked the candidates for governor where they stand on the issue of same-sex marriage .
Voters who support same-sex marriage really should read this article carefully.
Marriage Is Only For Those Who Can Procreate?

According to the defendants in the Arizona lawsuit against same-sex marriage, marriage is only for those who can procreate. So what happenes to all the heterosexual couples who marry later in years or cannot have children?
Mississippi Republican Governor Phil Bryant Signed Bill That Allows Businesses To Discriminate

Mississippi now has a law which came into effect as of July 1, 2014, that allows businesses to effectively turn away or discriminate against customers on the grounds of their sexuality, if they claim to do so because of religious beliefs.
A similar bill was vetoed by Arizona Governor Jan Brewer after a backlash from the business community.
Carol Foyler, A Tea Party Republican, '... I don't personally know any gay people...'

The state of Arizona found itself in the middle of a conundrum today as it awoke to the awkward realization that gay people have money and buy stuff.
Just days after the Arizona legislature passed a law that would enable businesses to discriminate against gays, it emerged that gays spend billions of dollars in Arizona each year--an unexpected development that seemed to take many legislators by surprise.
Carol Foyler, a Tea Party Republican who supported the anti-gay law, said that the startling bombshell that gays play a role in the state's economy put her and her fellow lawmakers "in a tight spot."
Yes, this Senator Was Actually Voted Into Office
Nigel Campbell writing an article for the Anderson Cooper 360 show and website on February 25, 2014, writes in a parantheical statement, "It's kind of like an SNL sketch except we're not laughing."
Kansas: Passes Bill to Refuse Service to Same-Sex Couples

Denying services to same-sex couples may soon become legal in Kansas.
House Bill 2453 explicitly protects religious individuals, groups and businesses that refuse services to same-sex couples, particularly those looking to tie the knot.
It passed the state's Republican-dominated House on Wednesday with a vote of 72-49, and has gone to the Senate for a vote.
Such a law may seem unnecessary in a state where same-sex marriage is banned, but some Kansas lawmakers think different.
They want to prevent religious individuals and organizations from getting sued, or otherwise punished, for not providing goods or services to gay couples -- or for not recognizing their marriages or committed relationship as valid.
This includes employees of the state
Religious Groups Fight Gay Marriage In Court

A coalition of religious organizations has come together to urge a federal appeals court to uphold same-sex marriage bans in Utah and Oklahoma, saying unions between a man and woman are best for children, families and society.
The argument is being made in a 42-page brief filed Monday afternoon to a Denver-based court reviewing cases that could reverse gay marriage bans in Utah and Oklahoma.
Lawyers for The Church of Jesus Christ of Latter-day Saints and U.S. Conference of Catholic Bishops wrote the brief, which was signed by the National Association of Evangelicals and Southern Baptist and Lutheran organizations.
Republican Randy Weber Introduces 'State Marriage Defense Act of 2014'

Washington, D.C. – Today, Representative Randy Weber (TX-14) introduced important legislation which clarifies that the Federal Government's implementation of current law in the aftermath of the Supreme Court's decision in United States v. Windsor. The 'State Marriage Defense Act' will simply require federal agencies to look to a person's legal residence when determining marital status and application of federal law. Representative Weber made the following statement below: "The 10th Amendment was established to protect state sovereignty and individual rights from being seized by the Federal Government. For too long, however, the Federal Government has slowly been eroding state's rights by promulgating rules and regulations through federal agencies...."
---
---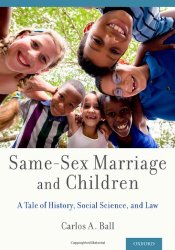 Same-Sex Marriage and Children is the first book to bring together historical, social science, and legal considerations to comprehensively respond to the objections to same-sex marriage that are based on the need to promote so-called "responsible procreation" and child welfare. Carlos A. Ball places the current marriage debates within a broader historical context by exploring how the procreative and child welfare claims used to try to deny same-sex couples the opportunity to marry are similar to earlier arguments used to defend interracial marriage bans, laws prohibiting disabled individuals from marrying, and the differential treatment of children born out of wedlock. Ball also draws a link between welfare reform and same-sex marriage bans by explaining how conservative proponents have defended both based on the need for the government to promote responsible procreation among heterosexuals.
In addition, Ball examines the social science studies relied on by opponents of same-sex marriage and explains in a highly engaging and accessible way why they do not support the contention that biological status and parental gender matter when it comes to parenting. He also explores the relevance of the social science studies on the children of lesbians and gay men to the question of whether same-sex couples have a constitutional right to marry. In doing so, the book looks closely at the gay marriage cases that recently reached the Supreme Court and explains why the constitutionality of same-sex marriage bans cannot be defended on the basis that maintaining marriage as an exclusively heterosexual institution helps to promote the best interests of children. Same-Sex Marriage and Children will help lawyers, law professors, judges, legislators, social and political scientists, historians, and child welfare officials-as well as general readers interested in matters related to marriage and families-understand the empirical and legal issues behind the intersection of same-sex marriage and children's welfare.
---